As a handcrafted large-sized confectioner, our family-owned company has more than 100 years of tradition in the confectionery and bakery trade.
With a combination of modern machines and traditional German crafts, we produce more than 200 German and French confectionery and bakery specialties – from our famous Sanddorn cake to petit fours to hand-stirred jams.
Numerous top-quality products are produced every day, which are delivered not only to our five café branches but also to more than 80 hotels, cafes and restaurants in Mecklenburg-Vorpommern as well as in Hamburg and Berlin.
And our awards, like the Mittelstands-Oskar for Mecklenburg-Vorpommern, show the repeated predicate "Very good" by the bakery and confectionery association as well as the award as one of the best cafés in Germany by the "Feinschmecker".
The name Röntgen stands for high standards and German craftsmanship. Traditional recipes, the best ingredients and care in the production make the unmistakable taste of our confectionery and bakery specialties.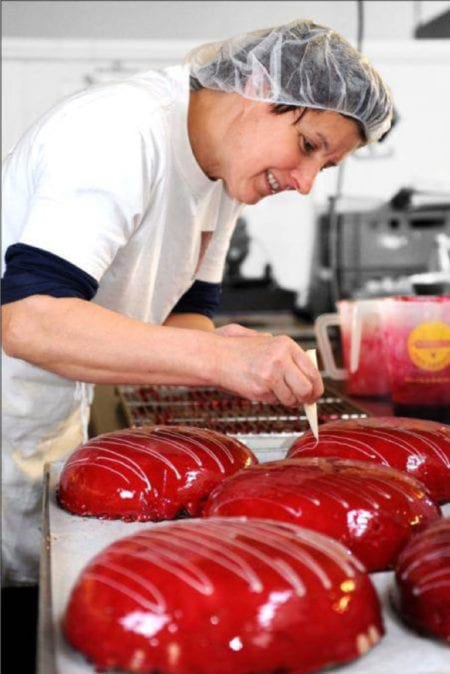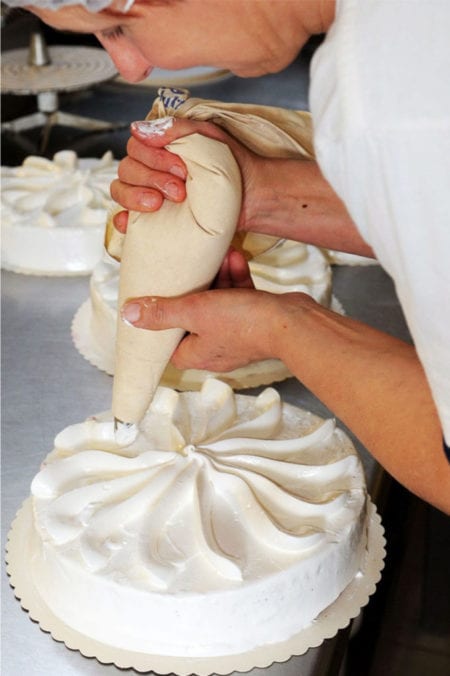 The art of the pâtisserie
In our Pâtisserie specialties from France, Germany and the whole world are crafted at the highest level. Right in front of the guests. You can look over the masterpieces of the pâtisserie as they perform small and large works of art live.
Whether oven-fresh croissants and baguettes, sweet tartes, macarons or petits foures – all creations are made in traditional handcraft using only the finest ingredients. Our Chéf de Pâtisserie creates every smallest pastry and praline with the utmost passion and attention to detail.
You can enjoy these delicacies directly in our café, buy them in the coffee shop – for home or as a little attention for your loved one. You know, "love goes through the stomach". Let yourself be seduced by the sweet treats and treat yourself to this little luxury in everyday life!